Santa Maria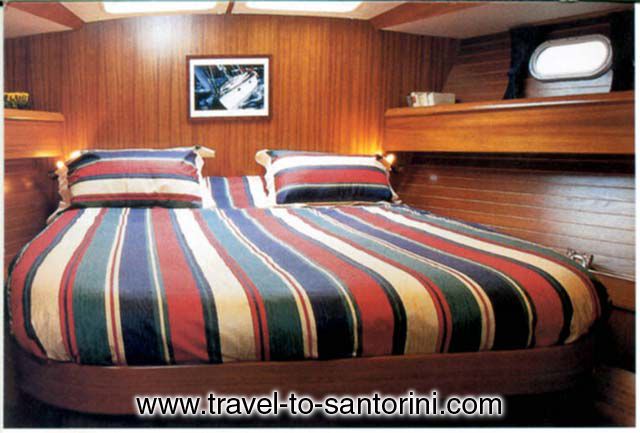 This sailboat of Sun Odyssey 52.2 is the admiral vessel of the scale jeanneau.Superiority,an intelligent deck plan and luxurious teak furniture is the most authentic expression of the sailboat's tradition.
Constructed during the year 2002, the Santa Maria is both impressive and luxurious, purpose built for enjoyable cruises.
Magic is probably the only word can match the prestige and give true credit to the stateliness of this very beautiful sailboat. Ready to captivate the heart of every dreamer-lover of the sea, one can discover terrestial paradises,picturesque ports and virgin coasts. Dream and fantasy can moor wherever and whenever one desires.